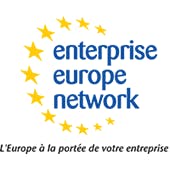 German entrepreneur is looking for shoemakers on basis of a manufacturing agreement [BRDE20210830001]
A German young entrepreneur is looking for professional shoemakers who stitch shoes in a traditional, handmade way. For the co-operation a manufacturing agreement is considered.
Publié le
22 septembre 2021
Date de clôture
31 décembre 2021
Marché(s) cible(s)
Accessoires de mode
Type de collaboration recherchée
Partenaire
The entrepreneur is looking for co-operation partners who are skilled in producing hand-made shoes according to requirements. The shoes should be made of calf leather and/or suede with a leather and/or rubber sole.
One-man companies or micro-companies are preferred.
Nb :   active base, the offer may already be filled in the meantime - BRJP20210831001