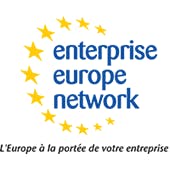 Products sought for use in chemical analysis protocols employing liquid chromatography [BRSE20210610001]
A Swedish SME specialized in high-performance liquid chromatography analyses seeks products and technologies for chemical analysis of charged or neutral polar hydrophilic compounds, using techniques such as high-performance liquid chromatography (HPLC) or ion chromatography (IC), in the quality control and development of pharmaceuticals, beverages, food supplements, functional food, and other industry areas. Distribution services agreements and/or license agreements are foreseen.
Publié le
22 septembre 2021
Date de clôture
31 décembre 2021
Marché(s) cible(s)
Produits gourmets, Médicaments et Biotechs
Type de collaboration recherchée
Partenaire
Manufacturer of equipment and/or consumables for chemical analysis.to be sold on the B2B-market
The Swedish company is interested in products that can be branded with their own trademarks, alternatively, sold and distributed under external brands, domestic in Sweden and one or more other countries.
Nb :   active base, the offer may already be filled in the meantime - BRSE20210610001