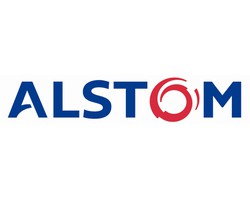 Alstom seeks equipment and services for the transport sector
ALSTOM, world leader in integrated transport systems.
---
Publié le
11 juillet 2019
Date de clôture
31 août 2019
Marché(s) cible(s)
Transports ferroviaires et urbains
Type de collaboration recherchée
Fournisseur
---
As a promoter of sustainable mobility, Alstom develops and markets systems, equipment and services for the transport sector.
Alstom offers a complete range of solutions (from high-speed trains to metros, tramways and e-buses), passenger solutions, customised services (maintenance, modernisation), infrastructure, signalling and digital mobility solutions.
Alstom will supply and integrate the metro system which is composed of 10 Metropolis trainsets, Urbalis 400, the Alstom's CBTC solution which controls trains movement, enabling them to run at higher frequencies and speeds in total safety, as well as the power supply and depot equipment together with Colas Rail.
Si vous êtes intéressé(e), demandez à être mis en relation avec un conseiller PACTE PME qui pourra vous en dire plus sur cette opportunité d'affaire et la façon de vous positionner.