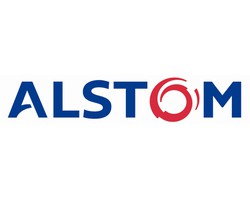 Support Alstom in South Africa - Electrical Integrators
---
Publié le
11 juillet 2019
Date de clôture
31 août 2019
Marché(s) cible(s)
Transports ferroviaires et urbains, Électricité et Smart grid
Type de collaboration recherchée
Fournisseur
---
As a promoter of sustainable mobility, Alstom develops and markets systems, equipment and services for the transport sector.
Alstom offers a complete range of solutions (from high-speed trains to metros, tramways and e-buses), passenger solutions, customised services (maintenance, modernisation), infrastructure, signalling and digital mobility solutions.
Alstom is a world leader in integrated transport systems.
Alstom's contribution to the local rail industry spans nearly a century going back to 1925 when the first electric locomotive was built for South Africa followed by production of the first EMUs in 1926.
Alstom continues to strengthen its commitments to South Africa through local joint-ventures with Alstom Ubunye and Gibela and this large local footprint enables investment in rail in Southern Africa.
Alstom is currently building a facility in Dunnottar in Ekurhuleni, 50km east of Johannesburg. It is here that the majority of the trains for the rolling stock project will be built – initially 580 trains comprising 3,480 coaches.
The company is looking for cabling companies that can locate in South Africa and support Alstom on this 10 year-period contract.
Si vous êtes intéressé(e), demandez à être mis en relation avec un conseiller PACTE PME qui pourra vous en dire plus sur cette opportunité d'affaire et la façon de vous positionner.